What we do
If you're looking for a something unique to celebrate a special occasion such as a wedding, anniversary, new baby, christening, baptism, holy communion or a gift for a family, we can help!
We design and make papercut wall art and foil prints - all our designs are original and made individually giving us the ability to make something that is perfect for you.
We also have a range of products that takes inspiration from yoga, meditation and mindfulness; it's an important part of our personal life and hope it is for you too.
Please let us know if you have any special requests, we are happy to help. Email us sales@antdesigngifts.co.uk
We can help you choose - ask us a question
Customer reviews
Here are some 5 star reviews from our customers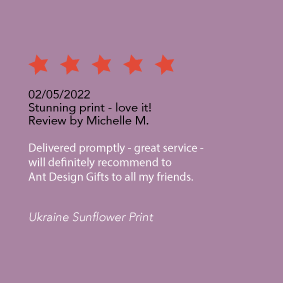 We also sell on